How Old Are the Mishoonash?

Carbon-14 testing was conducted on Mishoon #1.  Results of the test indicate an approximate timeframe of 1640 A.D. to 1680 A.D.   The testing, however, is considered tentative because of previous lake contamination, particularly during the Industrial Revolution.

Further testing will be conducted in the future and as funding allows.

Project Mishoon

A project of the Nipmuc Nation Tribal Historic Preservation Office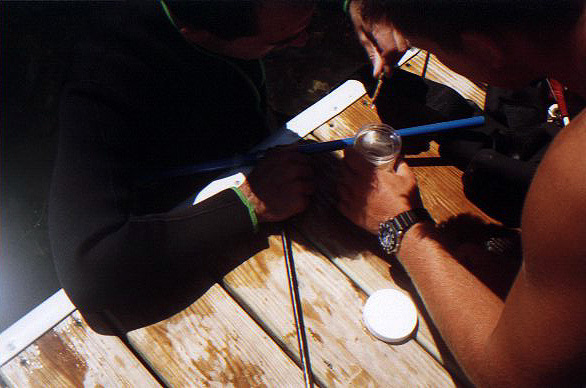 Underwater archaeologists collect and preserve a wood core sample from mishoon #1 for radiocarbon testing.